COTTONTAIL CITY GYM LEADER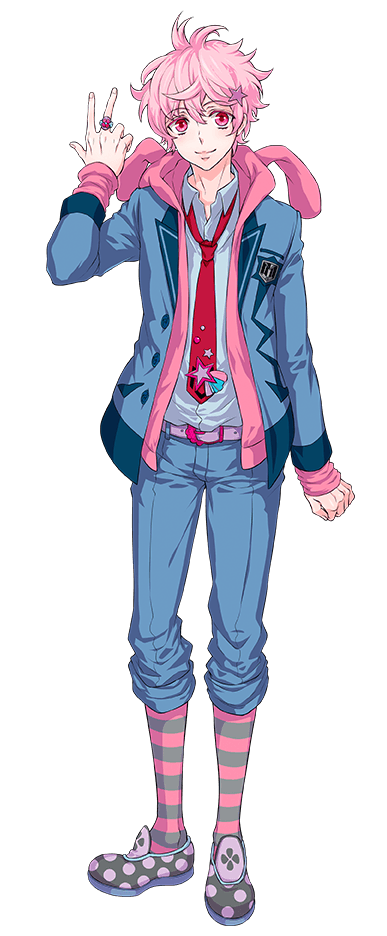 NAME:
Hermes
SURNAME:
Patterson
AGE:
17
GENDER:
male
APPEARANCE:
Hermes likes pink. It makes him feel comfortable and warm. He likes pink food and can often be seen eating candyfloss in his vibrant pink slippers. He is often dressed in very snug looking clothing.
PERSONALITY:
Hermes is shy and he stutters a lot. Though he is lacking in self confidence, he has found a dear friendship in his Pokemon which has allowed him to put his faith in them and really rely on them as friends.
BACKSTORY:
Hermes has always been somewhat introverted and his parents always used to worry that he wasn't making enough friends at school. Then he found fairy Pokemon and it was love at first sight. Hermes finally had found friends that her felt he could really open up to and ever since he has dedicated his efforts to being the best friend his Pokemon could hope for. Hermes' bond with his Pokemon led them to want to fight harder for him and it was not long before he became one of the youngest Gym leaders in the region. Hermes feels somewhat out of place in the overly lavish interior of the Cottontail Gym, but his Pokemon seem to enjoy living in the lap of luxury so he isn't going to give up the top spot any time soon!
BADGE:
REWARD:
Once you defeat him you get either 50 pokedollars and a gym badge or the chance the roll a mega stone / Z crystal die.
TEAM:
These are the pokemon he will use, their attacks and their weaknesess.
They must be summoned in the order stated below:
---


♂ Spritzee (Fairy) - 30 health points

Attacks he will always use to get +5 damage bonus:
Will use Psychic (Psychic) against Fighting / Poison pokemon.
Will use Draining Kiss & Fairy Wind (Fairy) against Fighting / Dragon / Dark pokemon.

Attack types that will cause him +5 damage:
Steel / Poison



---



♀ Slurpuff (Fairy) - 40 health points

Attacks she will always use to get +5 damage bonus:
Will use Draining Kiss & Play Rough (Fairy) against Fighting / Dragon / Dark pokemon.
Will use Energy Ball (Grass) against Water / Ground / Rock pokemon.

Attack types that will cause her +5 damage:
Steel / Poison



---



♂ Dedenne (Electric / Fairy) - 30 health points

Attacks he will always use to get +5 damage bonus:
Will use Volt Switch & Nuzzle (Electric) against Water / Flying pokemon.
Will use Play Rough (Fairy) against Fighting / Dragon / Dark pokemon.

Attack types that will cause him +5 damage:
Ground



---



♀ Kirlia (Psychic / Fairy) - 40 health points

Attacks she will always use to get +5 damage bonus:
Will use Draining Kiss (Fairy) against Fighting / Dragon / Dark pokemon.
Will use Psychic & Stored Power (Psychic) against Fighting / Poison pokemon.
Will use Magical Leaf (Grass) against Water / Ground / Rock pokemon.

Attack types that will cause her +5 damage:
Bug / Ghost / Dark



---



♀ Azumarill (Water / Fairy) - 50 health points

Attacks she will always use to get +5 damage bonus:
Will use Hydro Pump & Aqua Tail (Water) against Fire / Ground / Rock pokemon.
Will use Play Rough (Fairy) against Fighting / Dragon / Dark pokemon.
Will use Superpower (Fighting) against Normal / Ice / Rock / Dark / Steel pokemon.

Attack types that will cause her +5 damage:
Grass / Electric



---



♂ Florges (Fairy) - 50 health points

Attacks she will always use to get +5 damage bonus:
Will use Moonblast (Fairy) against Fighting / Dragon / Dark pokemon.
Will use Petal Dance & Petal Blizzard (Grass) against Water / Ground / Rock pokemon.

Attack types that will cause her +5 damage:
Steel / Poison


Similar topics
---
Permissions in this forum:
You
cannot
reply to topics in this forum